WANDERLOST
WanderLost is a travel planning application that aims to create more opportunities for spontaneous decisions and unique adventures. With WanderLost, you choose how much you want to know about your trip, from very little to about 80% of the stops. It is not a booking application, although it can direct users to external sites to book accommodations and transportation. You can get lost locally, domestically or internationally, and the application comes packed with fun features to make the adventure even more challenging and interesting. WanderLost is there with you for every step of the adventure planning, from saving trips to your bucket list, to actually being on your trip, and then revisiting the memories made on your trip through clever social media integration.
WanderLost is my thesis project for my Undergraduate Degree. I was responsible for every aspect of the project, from the idea conception to the exhibit, and am hoping to continue developing this project and making it a reality. Below you can find the concept video, as well as images of the application in use and the exhibit for the project that is currently running in The Show at Emily Carr University in Vancouver until May 17th.
Concept, branding & identity, all digital, printed & promotional materials, exhibition design, photography & videography. Scholastic, Thesis Project.
The concept video was shot in Vancouver and Southeast Asia, and emulates a video blog style to capture the adventure and possibilities of WanderLost.
WanderLost has been designed first as an Android mobile application, and draws inspiration from concepts such as Google Material Design. In the future WanderLost needs to be expanded to an Apple platform, as well as a more traditional website.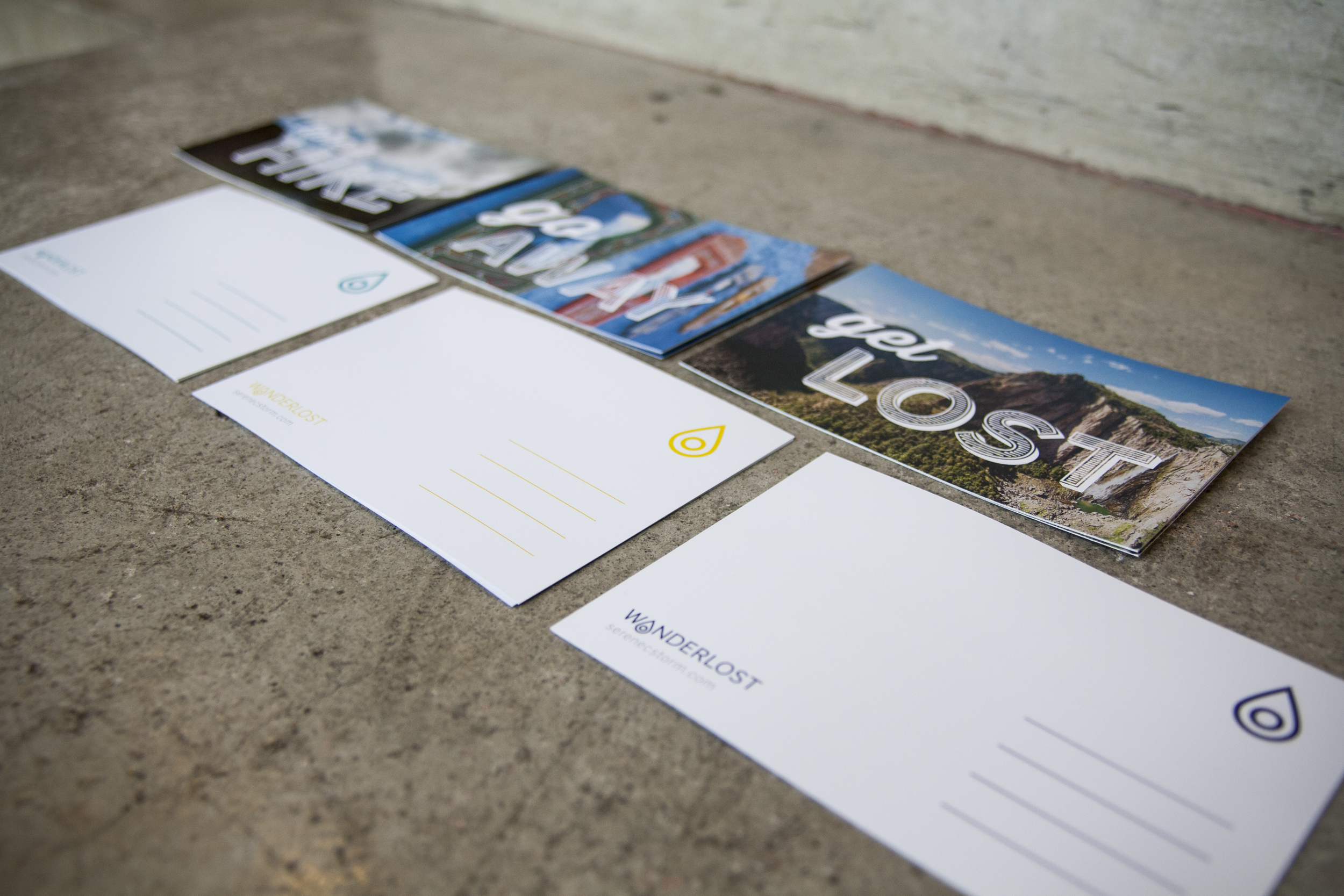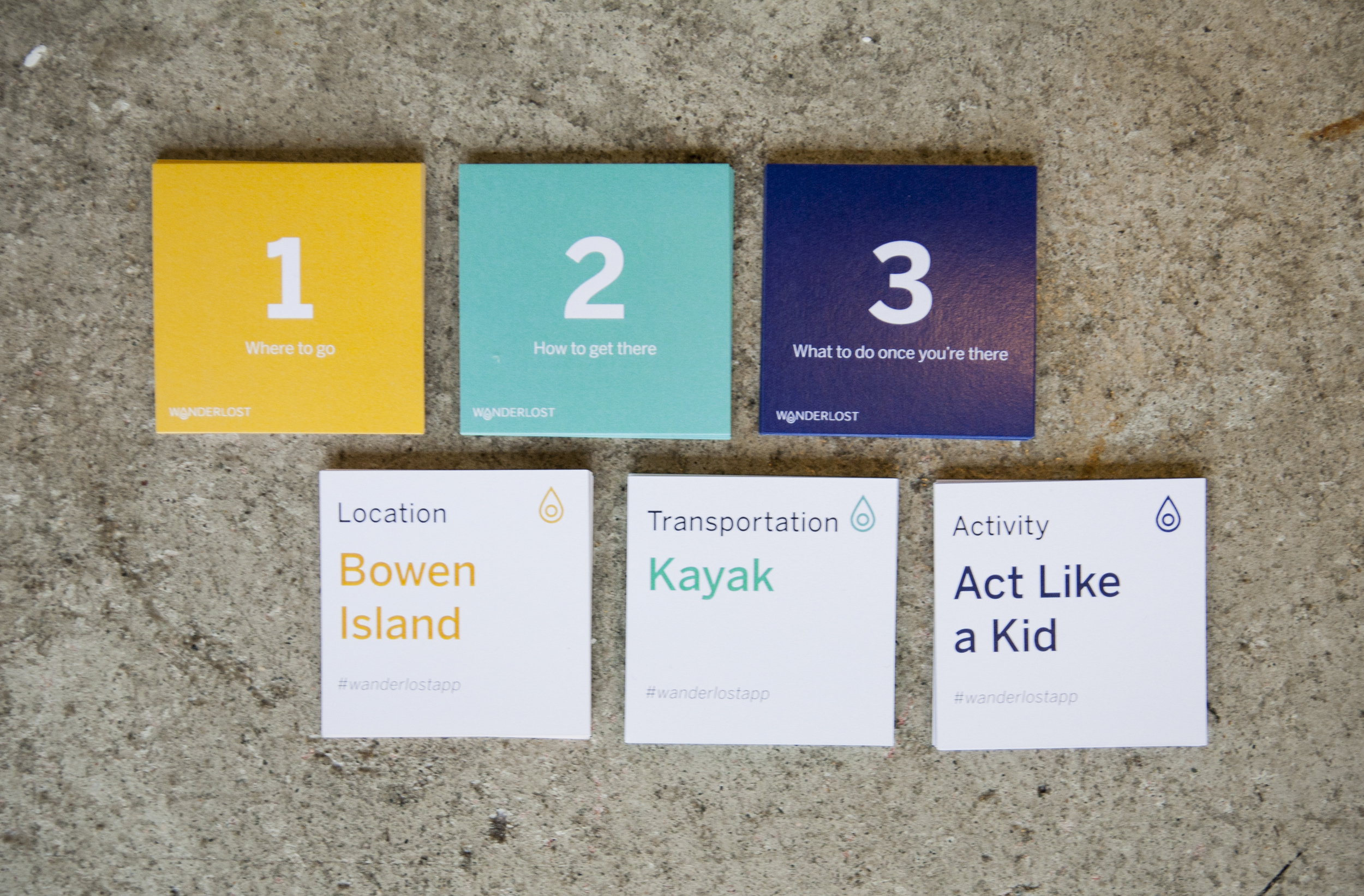 The Show, which is the final show for all graduating students from Emily Carr University, required me to design an exhibit for WanderLost. This was my first brush with exhibit design, and I am looking forward to more opportunities. The exhibit included the explanation of the application, application screens, the concept video, as well as takeaways such as stickers and bags. I also created a small interactive activity, an instant trip generator that supplies a location, a method of transport and an activity. This ties into an Instagram campaign and continues to generate interest online. I also designed some bags and t-shirts, which my family wore on opening night.